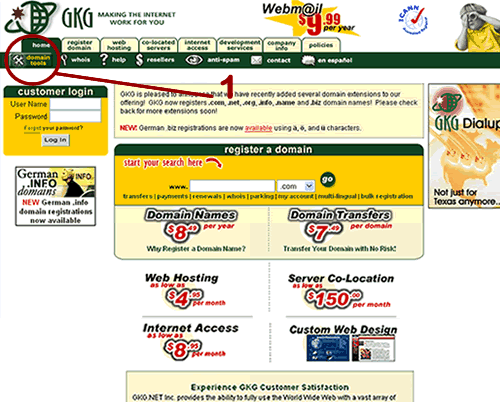 On the first page, select Domain Tools.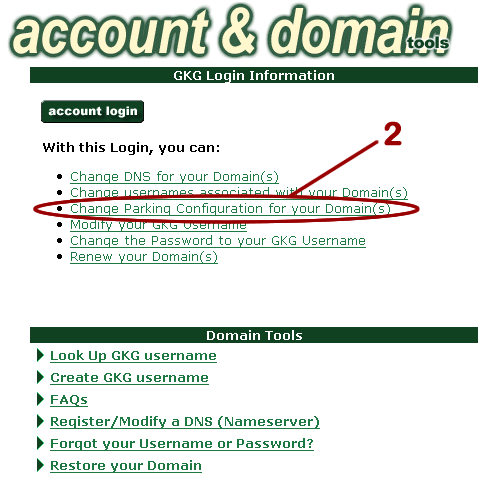 Click Change Parking Configuration for Your Domain(s).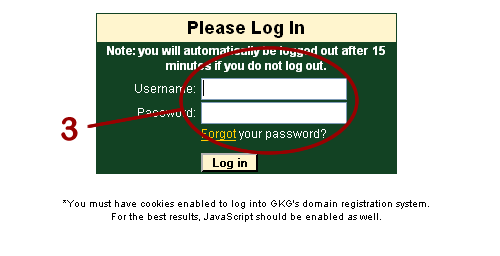 Enter a username and password currently associated with the domain.
Once you are logged into the account, you will see the list of domains associated with the username that was entered.
If you do not successfully log in, you will be prompted to log in again. This means that you used either the wrong username or password (remember both are case and space sensitive).
If you log in and do not see any domains, that means that you successfully logged into the account with no domains associated with the username entered or you do not have any parking associated with this domain. You should go to the Look Up GKG Username and search for another username or add parking. Basic parking is always free.
If there is only one domain associated with the username entered, you will be directed to a screen with this domain's information (See Step 5).


Select the domain that you wish to alter.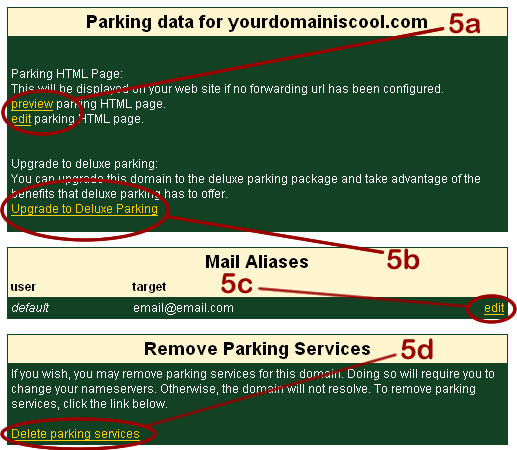 a. This box will show you if you have Basic Parking or Deluxe Parking. You can prview your parking page or edit your parking page here.
b. If your domains already have Deluxe Parking, click here. If are wanting to upgrade, click Upgrade to Deluxe Parking.
c. Here you can edit your mail aliases.
d. This box allows you to delete Parking from your domain. You will have to change your DNS (nameservers) after you do this.