Web Hosting
Your website will be available to the entire world on our reliable, easy to manage servers.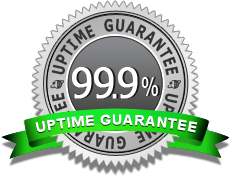 Every hosting provider suffers from the occasional hardware failure. We are constantly monitoring our hardware to prevent and fix failures, making it possible to guarantee that your website will rarely, if ever, go down.
Since the 20th century, we have stood by our 99.9% Uptime Guarantee. If we ever fall short of this commitment, we will gladly compensate you for the inconvenience.